This past Saturday I attended my first Food Swap at the Chicago Food Swap. It was a bit of a hike, about an hour drive from my northwest suburban home, but I always enjoy time in the city. The swap was held at Enerspace Chicago on Kinzie in the west loop and sponsored by What's Cookin Chicago?
I got there early and took some time to walk around the neighborhood. I stopped in at Terry's Toffee and Abbey Brown homemade soaps and found some wonderful locally-made Christmas gifts. There is also a great piece of artwork called the Hubbard Street Mural Project that I took time to admire. But soon it was time to gather my swap items and head on up to the 3rd floor.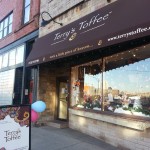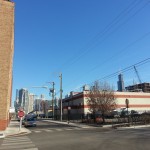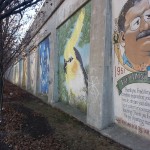 Since this was my first swap and I didn't really know exactly how this was going to work, I kept things simple and brought some jam I had made over the summer: red raspberry, watermelon, fig and seville orange marmalade. I also made my Awesomely Versatile Cookie recipe using Ghiradelli bittersweet chocolate chips and Heath toffee bits.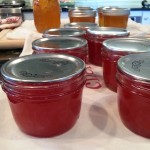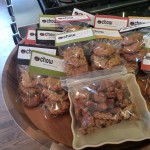 Things were already a-hoppin' when I arrived and I felt like I got the last bit of table space available. I tried to quickly put out my samples even as people were looking over my shoulder to see what I brought. Once I finished, I got a chance to get a peek at other swapper's items. There were so many good things. Some standouts I can remember include: fresh (duck) eggs, homemade marshmallows, pork spring rolls, mulled wine spices, cranberry vinegar, bacon salt, bacon jam, butternut squash soup, hard cider mustard, red pepper dip, tapenade, sour dill pickles, chinese-spice candy, spiced applesauce, granola, sweet & sour chili sauce, homemade caramels, quick breads, cheese crisps, orange syrup, shortbread, cardamon cookies, chocolate peppermint bark, kombucha starter, and many others too numerous to mention.
Then Emily announced it was time to swap and things kicked into overdrive. People began walking around with items in hand looking to make trades. People came up to me and offered trades on things I hadn't even seen. I was so happy to come away with such a diverse collection of foods. And the people I talked to were so much fun – all food-minded people that speak my language!
I am looking forward to the next swap in February. I hope to bring my husband and a friend too next time. I will definitely be back for more food swapping. What a great idea! Thanks again to Chicago Food Swap for organizing and setting up this event. Thanks also to all the wonderful people I met at the swap. It was a pleasure to meet you all and get a taste of your food passion.
Here is some of what I scored: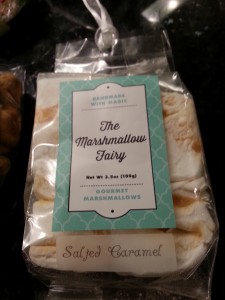 Salted Caramel Marshmallows by Marshmallow Fairy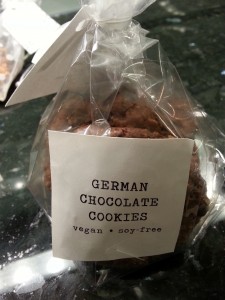 Vegan German Chocolate Cookies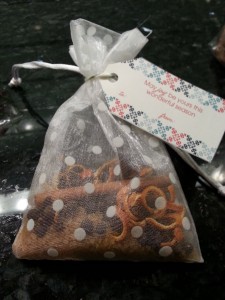 Mulled Wine Spices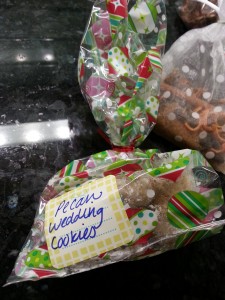 Pecan Wedding Cookies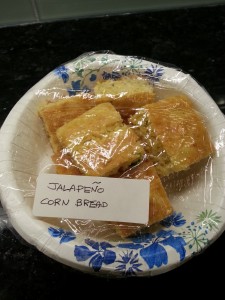 Jalapeno Cornbread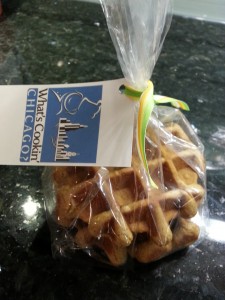 Whole-wheat Pumpkin(?) Waffles by What's Cookin Chicago?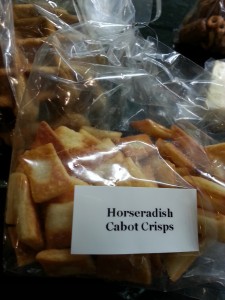 Horseradish Cabot Crisps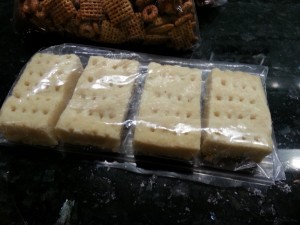 Authentic Scottish Shortbread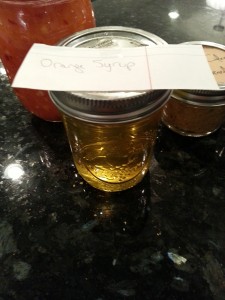 Orange Syrup which I already used to make this: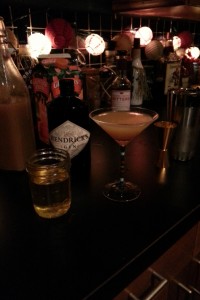 Orange Ginger Gin Martini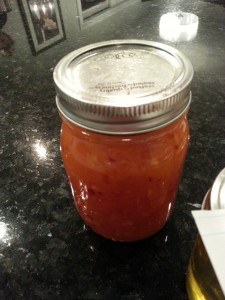 Sweet & Spicy Chili Sauce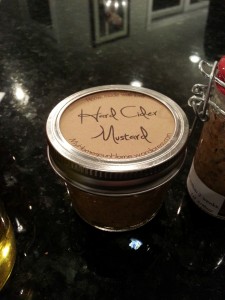 Hard Cider Mustard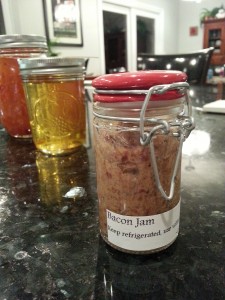 Bacon Jam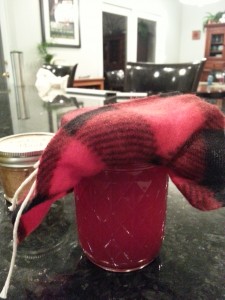 Cranberry Vinegar