Due to the storms the previous night, the next morning is clear and sunny. They are serving breakfast on the front porch and it smells as if it's something we do not want to miss. We were right!
We start out with homemade jam and scones (they had me at "hello"). Next we have a great slice of homemade spinach and feta quiche and they finish it up with some fresh fruit and ice cream!! For breakfast!!! How awesome is that?
After breakfast, we do a little more camera sight-seeing, for the town of Stillwater really is quite charming. Then we head off for Duluth, MN. What's in Duluth, you ask?? Why, our two boys, of course and I'm so excited to see them! They have been here the whole previous week to help out people in need. Our oldest son helped re-paint and repair an old neighborhood church and our youngest helped built a handicap ramp for a home-bound man and his wife.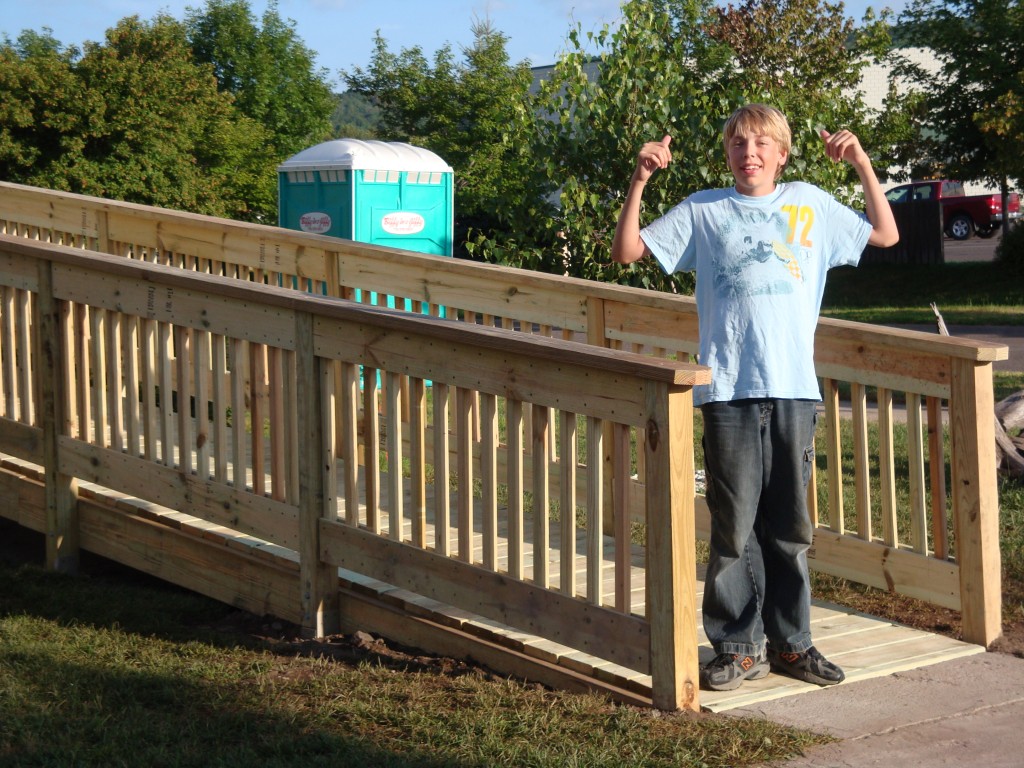 We get into town on Friday afternoon and decide to check out a local attraction since we can't pick up the boys until Saturday morning 8 am. I am interested in a local mansion turned museum run by the University of Minnesota. My husband, bless his soul, doesn't put up too much of a fuss so we head off to Glensheen, the 1908 Congdon family estate situated on 7.6 acres of Lake Superior lakefront, just north of downtown Duluth. The mansion, a 27,000 square foot, 39 bedroom Jacobean revival style home is a stunning piece of architecture, inside and out, as well as a preserved time capsule of a bygone era. If you get the chance and are interested in this type of thing, the one-hour tour of the home is well worth it.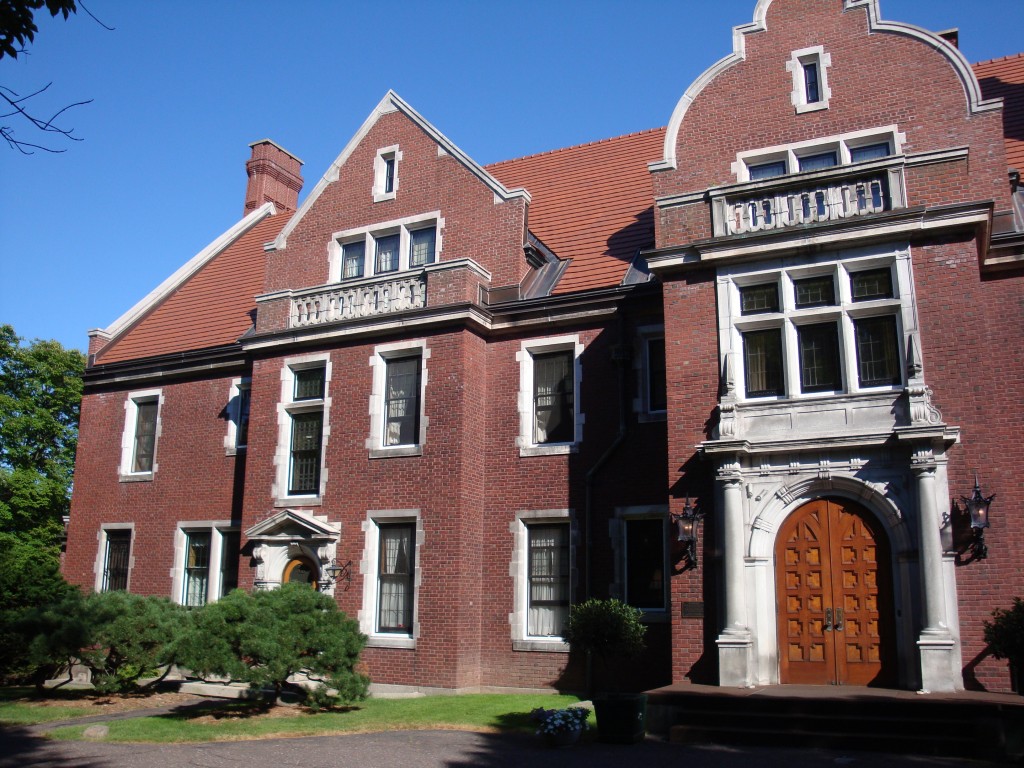 We have an uneventful dinner (not our best pick) and head back to the hotel as I don't want to miss the Opening Ceremony of the 2012 Summer Olympics. Turns out I wouldn't have missed much….
The next morning, we are happily re-united with our boys and decide to head out to breakfast at Lake Avenue Restaurant & Bar for what's touted as downtown Duluth's best brunch spot. We are early and they are not open when we arrive, so we take a stroll through the downtown lakefront area and over to the Duluth Aerial Lift Bridge.
Time affords us some two-on-two time with our boys and they are a couple of chatterboxes. Good thing the south pier is good and LONG. They may not admit it, but I think they miss us as much as we miss them.
We head back to the now-open restaurant and are the first ones seated. We take one look at the menu and know we will start our day off well. With our family, it's ALWAYS about great food. If our tummies are happy, we are happy. Simple philosophy.
First drinks: The boys want Hot Chocolate and they do not serve it or are out but the guy tells us that he will turn a blind eye if we want to get some from the coffee house two doors down, which he also tells us has the best anyway – Amazing Grace Bakery & Cafe in the same Dewitt Seitz Building. My husband orders a Bloody Mary with a beer chaser sidecar and I order the grapefruit Mimosa. Yum.
As a side note and also well worth mentioning is a place within this same complex called Northern Waters Smokehaus. I stopped in this place on the way out of the restaurant and dropped in on a gold mine!! They smoke all their own local meats and fish. I order some of the smoked salmon pate and andouille sausage to take back with me. By the time I get home, I place another order for more. It's just that good!!
Next food: Kevin tries the Smoked Salmon Scramble – smoked salmon & veggies in eggs. Chase gets the Parmesan Biscuits and homemade mushroom gravy – the best biscuits and gravy he's ever had – his words, not mine. Neil orders a dish with chorizo, eggs, and hashbrowns but it's a little odd because they don't have the bread made yet so he has to settle for a tortilla instead. I get the blueberry-cornmeal pancakes that sit in me like a rock all day, but are well worth the calories.
Well-fed, we move on, albeit sloth-like, up the north side of Lake Superior. We all get out for a calorie-burn at Gooseberry Falls State Park to climb some rocks and take some pictures of waterfalls. On the way back down to Duluth (and eventually to our cabin rental in Hayward WI for the following week), we stop for a late lunch at Betty's Pies, a great roadside joint in Two Harbors MN, serving up an authentic North Woods favorite – Pasties as well as a huge assortment of fruit pies. Pasties, if you've never had one, are like taking the filling of a pot pie and wrapping it up in pie dough like you would a calzone. The boys all order a patsy to go and eat them in the car. I am still full from the aforementioned pancakes.
We also order a whole pie to take bake with us to the cabin for our friends that are now there waiting for us. We have taken too long but we are glad for the day we had with our boys. Time to get this vacation started….Hayward, Wisconsin here we come!!