We decide to stay at a bed & breakfast for this night, our second night of vacation. The place is called William Sauntry Mansion and it was quite grand with lots of rich woodwork and Victorian details. We check in and unpack our stuff in the Madam La Fuergy room and after some relaxing on the porch, we decide to grab the camera and do some more sightseeing of the town, the non-touristy parts.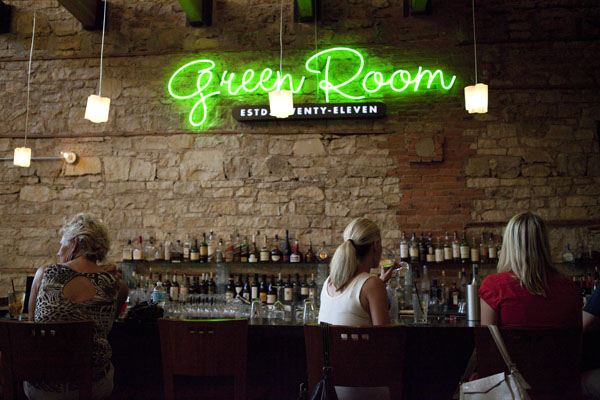 Since we had already scoped out the town earlier, we know where we want to eat dinner and made a reservation for 6:15pm. We arrive at The Green Room early so we have a seat at the long wooden bar overlooking the antique brick and flagstone facade and order a few cocktails.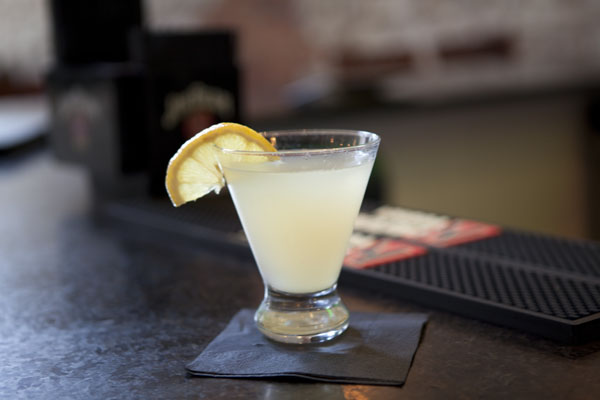 My husband got his standing order, a Grey Goose dirty martini with blue cheese olives, known here as the Masterpiece Blue, and I tried a Jaded Pear, made with Grey Goose la poire, St. Germain, grapefruit and freshly squeezed lemon.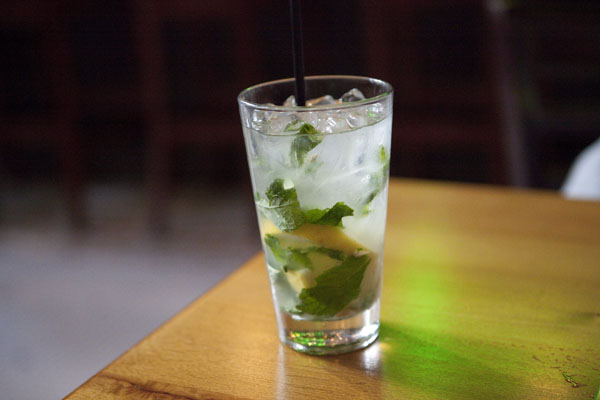 We are in no rush so one cocktail leads to two. For my next selection, I try the Green Room Lemonade made with Bombay Sapphire gin, muddled mint, lemons, lemonade and a splash of club soda while my husband orders another Blue for himself. This drink is quite refreshing, a welcome marriage of half lemonade and half mojito and I solidify the knowledge that I am a gin girl at heart. This was going to be another rowdy night. On to dinner…..
We are waiting for a table near the stone wall and front window but due to some mix-up between the owner and the hostess, our table is snagged out from under us just as we are getting up to seat ourselves. No worries! We find another table that does us just fine and order some appetizers.
It seems we need to order a Caesar salad wherever we go and tonight is no exception. Along with our salad, we try the Lobster Ceviche made with lime, grapefruit, orange and plantain chips. (Are you noticing a citrus theme here??) The Caesar is respectable but not knock-your-socks off great. We are still searching for Knock-Your-Socks-Off great and our bar is set pretty high. (See Vacation Madison post.)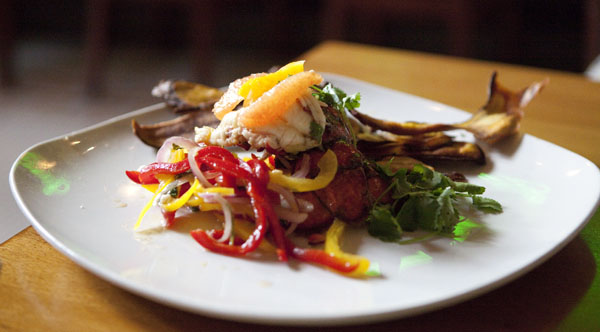 The Lobster Ceviche is cooked perfectly. The lobster is tender, draped in a robe of citrus juice and fresh vegetables. Very fine start. I order another cocktail.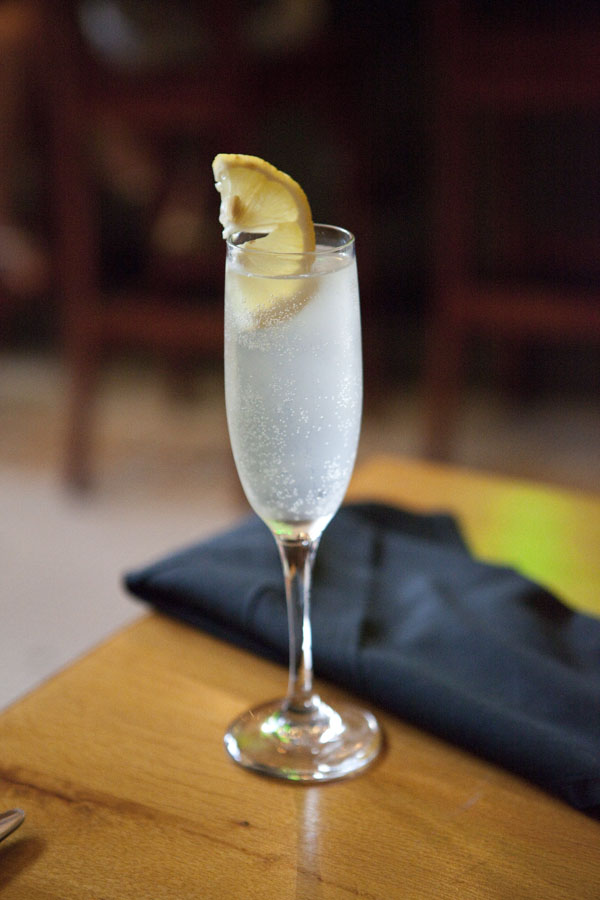 The French 75 sounds so tre-chic, I can't resist the citrus/champagne allure of it all. Mighty tasty!!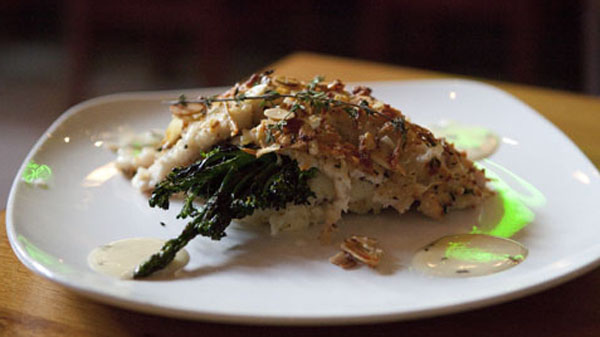 I decide to stick to light dishes and order the Minnesota fish specialty, the Manchengo Almond Walleye. My husband, being more of the meat-and-potatoes variety, orders the Beef Tenderloin "medallions" with a Brandy Green Peppercorn Sauce and Horseradish Mash Potatoes. He is such a sucker for "medallions" anything. I can tell the minute my entree arrives, I am going to L-O-V-E love this dish. The fish is laid over lightly sauteed broccoli rabe which is hiding a secret stash of horseradish mashed potatoes. The fish is delicate, moist and flaky, lightly breaded with a mixture of panko-like breadcrumbs and manchengo cheese, topped with sliced almonds and oven-roasted until toasty brown.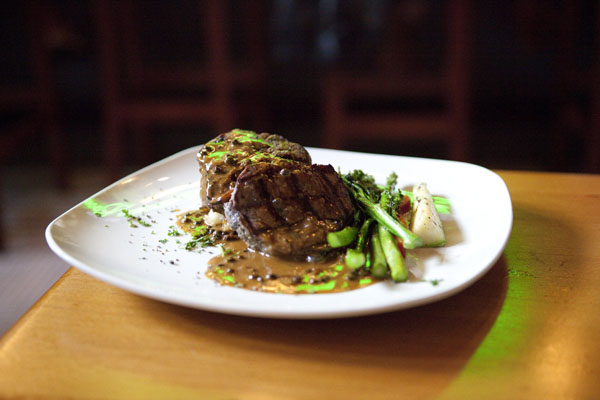 My husband's dish is right up his alley: Perfectly tender, medium-rare medallions of beef laced in a velvety, yet spicy sauce that will be mopped up to the last drop with the side of mashed.
We are thoroughly happy at this point even if it is the drinks talkin'. We are too full for dessert (go figure?) and we exit onto Main Street to walk it all off a bit – taking artsy-fartsy photos until we notice thunder and thick ominous clouds. We are drenched by the time we make it back to the big Mansion!!