Why we agreed to meet in the HotelRED lobby at 7am after a night of many drinks I cannot say, except that it probably seemed like a perfectly logical idea the night before.
Nonetheless, we are up and caffeinated. I can't really rave about the breakfast at HotelRED – it was not noteworthy in any way, with the exception of one item – the dauphinoise (doe-fin-WAHZ) potatoes. And I can't even say these are good or bad, just that I had never heard of them before, which is odd for me. Yes, I'm one of those people with cookbooks on my nightstand putting me to sleep each night and I am somewhat obessed with cooking and cooking shows. So for me to happen upon a type of food that I had not heard of before, that got my interest.
For those of you that don't know (myself included), dauphinoise potatoes are said to originate in the Dauphine region of France and are made by layering very thin slices of potatoes, usually with the help of a mandoline, into a baking dish with cream, butter and garlic, then baked au gratin with breadcrumbs and cheese!! Oh yeah, baby, make mine a double!! I make a mental note to make these myself when we get back home.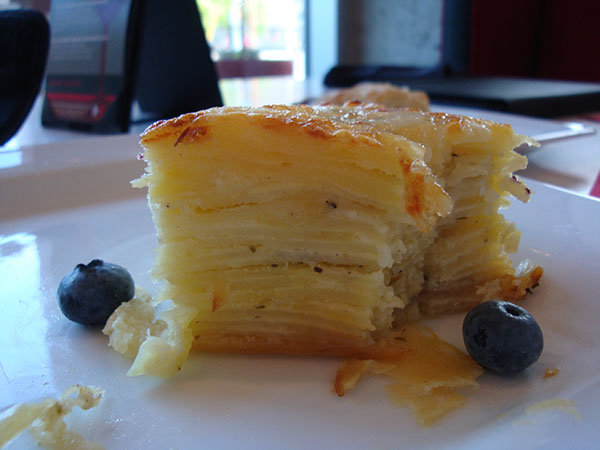 After breakfast, we pack up and head out. A short 5 hours later we arrive in Stillwater, MN, a very charming town on the St. Croix River just east of Minneapolis-St. Paul. Our friends had recently been here about a month prior and recommended a restaurant called Shanghai Bistro. After a bit of walking around, we end up here for an afternoon cocktail on their backyard patio, thinking we may just ease into dinner.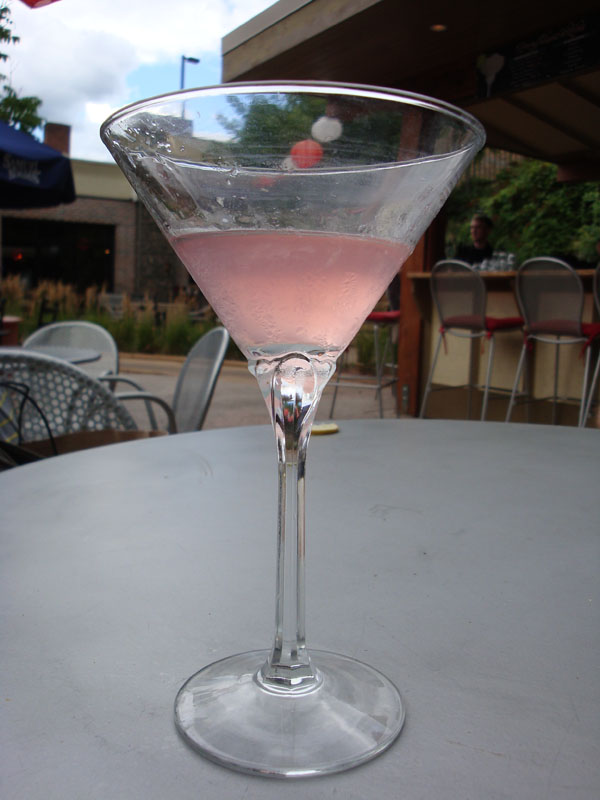 Now, while the patio was very nice and secluded and has these fabulous cabana lounges, it was also dead. And by dead, I mean we were the only ones there. So naturally we thought "Let's sit in the cabanas!" but we were promptly told that in order to sit there you need to spend $200 minimum. We said we'd just like to drink our cocktail there for 15-20 minutes to which they replied "Can't sit there without spending $200."
I'm sure the looks on our faces said what we were thinking: "WTF!!" We paid our tab and moved on to someplace else to spend our dinner dollars.