I got this recipe from the Food Network's Paula Deen. It is so simple yet so delicious and elegant. You can also make them into Mini-Blueberry or Peach or any other flavor Cheesecakes based on the flavor pie filling you purchase. For me, I'm a purist…only cherry will do.
Yield: 12 cupcakes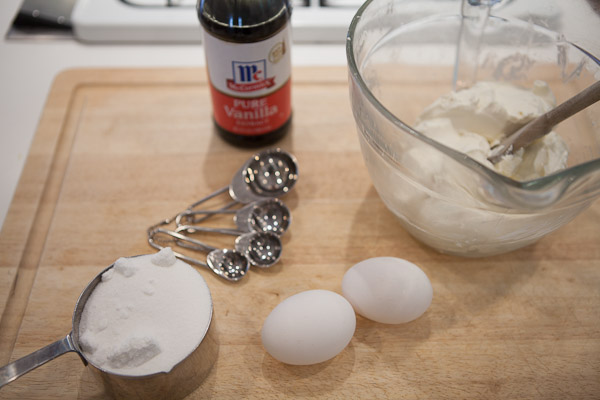 Ingredients:
2 – (8 oz.) pkgs cream cheese, softened
1 cup sugar
1 tsp. vanilla extract
2 eggs
12 vanilla wafers
1 – (21 oz.) can of pie filling, cherry recommended
Paper muffin liners
Directions:
Preheat your oven to 350°F. Place a paper liner in each muffin cup and nestle a vanilla wafer, flat side down, in the bottom of each muffin cup.
In a separate bowl with an electric mixer, beat cream cheese until fluffy. Add the sugar and vanilla and beat well until smooth. Add eggs, one at a time, beating well after each addition. Pour mixture into the bottom of each muffin cup, covering the vanilla wafer about 2/3 full. Bake for 20-25 minutes until the tops are just staring to brown. Remove the cheesecakes from the oven and let them cool completely. As they cool, they will (and should) sink in the middle. This is exactly what you want them to do. This sunken middle will provide the perfect cavity to house your pie filling topping.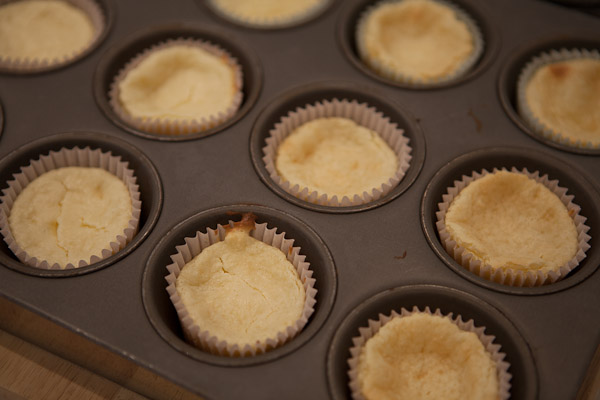 Top each cheesecake cup with about 1-2 tablespoons of pie filling. Serve immediately while still warm or refrigerate until you are ready to serve.
Cook's Note: For Independence Day, I have used both blueberry and cherry topping. I place the cheesecakes on a platter, alternating the blue and red ones to resemble the American colors.